"I didn't even have to read all of the sales copy, just clicked "Buy". Chris puts out some quality content! Thanks!"
bhappy3402 - Warrior Forum
"If you are sitting on the fence on this, you better decide fast as the price is rising quickly on this one."
dlkjava - Warrior Forum
Why Most Offliners Will NEVER Book A Client…
You and I both know that 95% of "offliners" will never book a real client.
And we both know why – even if you're one of those 95%…
It's because nobody teaches you how to SELL.
The fact is – Selling is tough…
If you haven't had formal training, read at least a dozen books, or been mentored by a real face-to-face salesman, chances are you don't have what it takes to be an offliner.
Or – at least that's what it used to be like…
The days of the hard sell are gone and right now I want to share with you a sneaky method for getting local businesses to sell themselves on your services.
"A goldmine of content and irresistible guarantee. Was glad I saw the offer when I did! 'Nuff said for the rest of you warriors!"
web2ent - Warrior Forum
"Chris always over delivers. Worth way more than he's charging."
shudek - Warrior Forum
Here's The "Secret" To Booking Clients Without Hard Sales…
The trick is to get clients to sell themselves on your services.
If you can get them to feel really strongly that they NEED what you do, there's absolutely no sales involved.
And when you can spend 30 minutes to rinse and repeat the same system again and again with new prospects, you've got unlimited potential for profit.
That's why I've been successful, and it's why you can be too.
So what's the "secret" to getting them to sell themselves?
Guilt.
Yeah, you heard that right.
Get your prospects to feel guilty that they aren't already using your services, show them that they're losing a TON of business without you, and you've already made the sale.
And that's what I'm going to teach you to do today.
The Offline Service That Sells Itself
Wanna know what it is?
Yeah, of course you do. That's why you're here.
It's reputation management.
Now, I know you may have heard of this before, but let me explain it for those who haven't.
Rep management is all about finding businesses that have poor reputations online and fixing that.
The problem is, a lot of these companies don't know they have hugely negative reputations online – and that's the perfect prospect for you.
When you show them just how much people are bashing them on the internet, they'll practically sell themselves on your services.
Then when you show them how much business they're losing from that, the value of your services skyrockets…
Just imagine being able to charge $5,000 or MORE up front – before you ever do a lick of work for the client…
That's the power of reputation management – and I'm going to give you the exact steps you need to take to make this happen for yourself this week…
Guilty Local Profits…
No fluff report reveals exact strategy to get clients to come crawling, begging, and pleading for you to fix their reputation problems…
How to drive avalanches of glowing testimonials to sites like Google Places, Yelp, and Yellow Pages for your clients (and get paid handsomely to do so…)
A 100% outsourcable system that can line your pockets with cash while you sit on the beach sipping sangria's…
Discover the industry you can earn $10k+ up front in just by sending a simple email… (I've NEVER seen anyone else talk about this industry before – and I'll give you live examples of clients you can contact today…)
Plus 2 KILLER bonuses you don't want to miss (Detailed below)
8 bonus industry ideas you can use right now to get clients as early as this week…
How to effectively contact prospects and FORCE them to call you as soon as they read your email or letter…
Every step you need to take to provide this service – and all the tricks you can pull to save cash, make more money, and keep your clients happy…
The secret of ________ that will FORCE your prospects to write you checks month after month for your services…
Here's what people have been saying about my offline products…
"Tons of stuff to go through here. Can't wait to get started!"
srkane - Warrior Forum
"Wow – the price is rising fast! I was lucky enough to get in right away."
freds83 - Warrior Forum
"WOW! This looks great. Finally an Offline product that gets me excited. Can't wait to get started. Worth twice the price."
BigBilly - Warrior Forum
"In one word: SOLID! -I'm not one to buy "Everything Offline" that gets pitched here in the WF or out there in the interweb jungle but these guys created a mafia offer too sweet to pass up. Good stuff guys!"
Charlie Lyons - Warrior Forum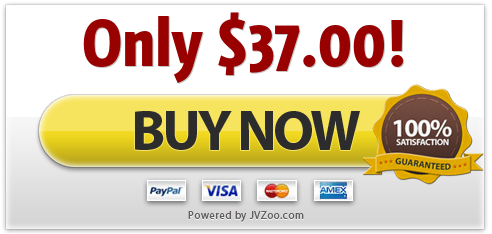 What's A WSO Without Awesome Bonuses?
Bonus 1: Guilty Local Profits Sales Letter
This is the key to the whole thing, and I'm giving away the house with this one…
When you pick up Guilty Local Profits today, you'll also get exclusive access to the exact letter you need to send to your prospects to get them to pick up the phone and call you immediately.
This has NEVER before been released and will never again be released outside this product…
So make sure you grab your copy now while this is still available…
Bonus 2: Guilty Local Profits Website
This has never before been packaged with Guilty Local Profits…
A big part of the technique I'm teaching you today has to do with a very special website…
And I've taken care of that for you.
You don't have to waste money on a developer, only through this WSO can you get the complete website along with the course…
Oh, and this comes with Full Developer's Rights.
That means you can use this same website again and again for your clients at no extra charge…
My Exhaustive, No Holds Barred Guarantee…
Again, I'm making this stupidly simple.
If you purchase our course, and don't absolutely love it. You can have every red cent back within 30 days.
That means you've got a full month to give the techniques inside this course a shot – and if you're not thrilled with the results – you don't pay a damn thing.
How much more risk-free can you get!?